Video Services
CORPORATE – COMMERCIAL – INDUSTRIAL - WEBMERCIALS – EVENT VIDEO PRODUCTION SERVICES – COMPANY PROFILE MARKETING VIDEO - MULTIPLE CAMERA LIVE STREAMING.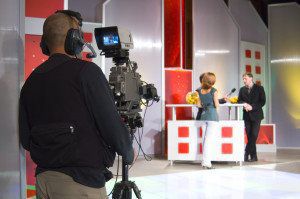 Video, DVD and web presentations are todays media choice for corporations to market their products and services. With high resolution graphics, text, animations and a complete digital acquisition and editing facility we can produce a marketing, product demonstration, training, company profile and any event occasion videos that exceed your every expectations. Sight & Sound Services on location acquisition is possible with multiple HD camera recording using broadcast standard tapeless memory card in all formats 720P – 1080i. Plus 4K drone aerial footage. Up to 99 tracks of audio and video with realtime DVE effects offer digital compositing to create a contemporary high end multi layer production.
Adobe Premiere, After Effects, Photo Shop, Digital Fusion, Magix and 3D Animation programs are just a few of the programs we use to create a digitally edited mastered presentations with technically current AVCHD, Blu-ray, DVD and web multimedia interface applications.